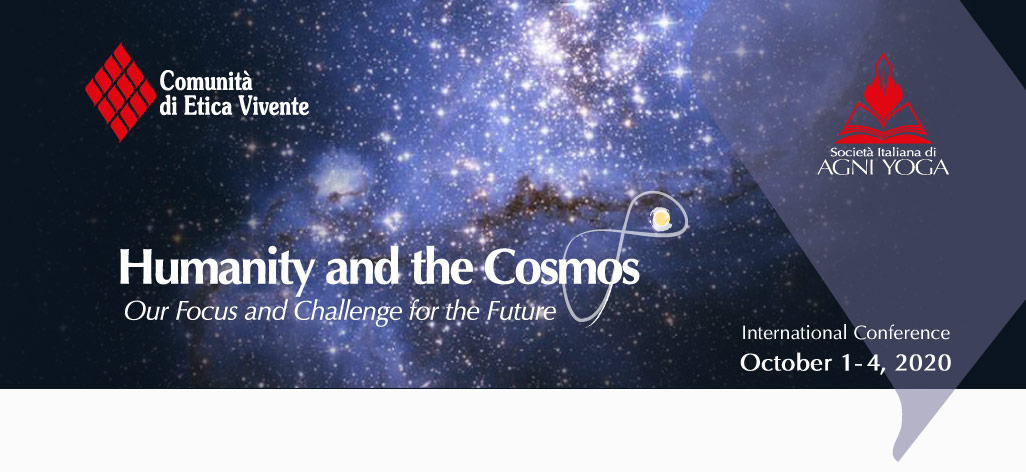 You are booking the International Agni Yoga Conference "Humanity and the Cosmos"
to be held on October 01-04, 2020
via the New Era Association, a co-organizer for this event.
---
Early Bird: payments by 27/02/2020
Refund Policy: we will be happy to refund 80% of paid price for cancelations made by 30/08/2020. We will be unable to give any refund for cancelations after that date.
---
Contacts and information:
Contact the international Secretariat via email. We will be happy to help!
ayconference@comunitadieticavivente.org

Please note: for credit card payments from abroad, your credit card must be enabled by your bank
Terms explanation
AYIC =  Agni Yoga International Conference
event only = Full Conference partecipation + Light lunches + Coffee Breaks
all inclusive = Full Conference partecipation + Light lunches + Coffee Breaks + Accommodation and Meals + Arranged transportation
"Humanity and the Cosmos" is promoted in collaboration with